Take a look at the chart behind Amazon founder Jeff Bezos, on stage at the launch of the big-screen Amazon Kindle DX last week.
Bezos revealed that, where Kindle editions are available alongside paper editions of books, the  Kindle sales are running at 35% of book sales. What's more, as the chart shows, there's been a big up-tick since February when the Kindle 2 launched.
I think most people would be surprised at this figure. Bezos has already acknowledged that Kindle owners are bigger book buyers than non-Kindle owners which would indicate that at least some of this 35% figure comes from incremental sales rather than cannibalised print sales. This new figure, if it represents a trend, points to a much stronger preference for digital media than most people would have picked at this stage.
And let's face it, this preference can only grow. While cutting edge right now, today's ebook reading devices are only for the hardy and technically savvy. They're a fair way from mainstream levels of usability, price and general consumer appeal.
While we're on the subject of the Kindle DX, coverage has been less enthusiastic than we've seen for earlier Kindle models. Much of this luke-warm reception is based on its high price (US$489) and differing views of how likely the Kindle is to succeed in the newspaper and textbook markets, the two niches that Amazon is targeting with this larger, 9.7-inch (25cm) version.
The New York Times, Boston Globe and Washington Post will be embarking on a restricted trial, offering cut-price subscriptions with a Kindle DX deal. The offer will be made to subscribers outside of the papers' home delivery areas to avoid cannibalising existing print newspaper subscribers.
One newspaper baron who won't be supporting Kindle, however, is Rupert Murdoch of News Corp. "I can assure you, we will not be sending our content rights to the fine people who created the Kindle," he told the Wall Street Journal last week. "We will control the prices for our content, and we will control the relationship with our customers." This is a clear reference to widely held fears that handing too much control to Amazon will turn publishers into price-takers as Amazon dominates the market for digital content.
Hopefully, Murdoch plans to tackle this threat by promoting an open, rather than closed, system. If so, this could be the global muscle the industry needs to counterbalance Amazon which, right now, has the market to itself.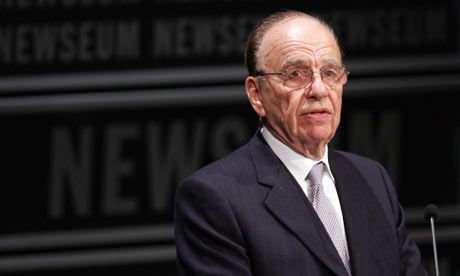 Rumours about Murdoch looking at his own e-reader device have been floating around for some time. They've received a further boost with his comments following last week's results announcement that the days of his newspapers being available free on the internet are numbered. Such moves could start within "the next 12 months", said Murdoch.